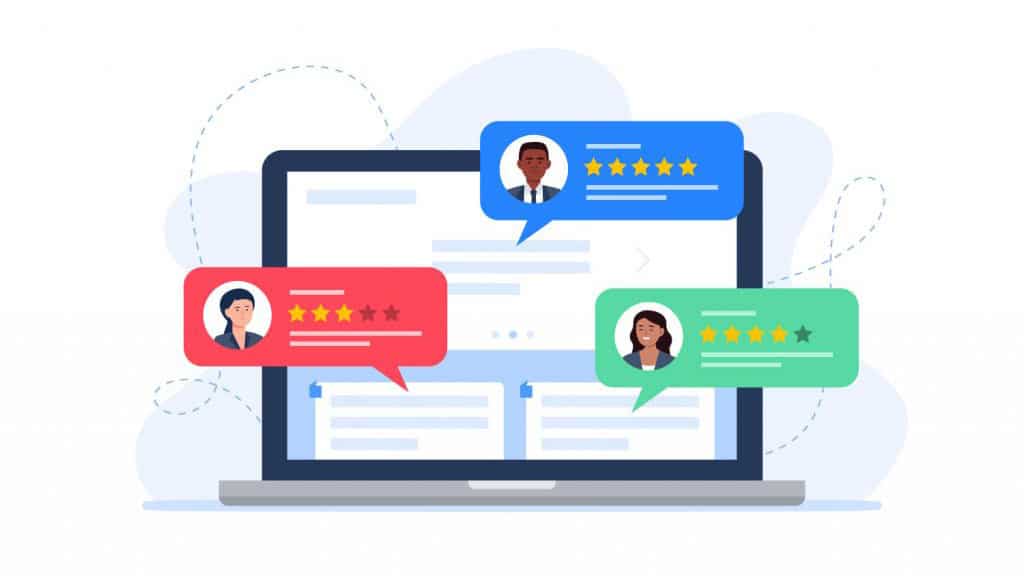 New opportunities for growing a small business online come and go, but one thing never changes:
The importance of "word of mouth".
People are more likely trust other people, especially those they know personally, than they are to trust marketing materials and advertising. Word of mouth referrals have always been a mainstay of local home service business. Now, conversations about your business are even more important since a majority of consumers include social media and online reviews to aid in their decisions.
Here are some eye opening online review stats:
91% of consumers say positive reviews make them more likely to use a business.
82% of consumers read online reviews for local businesses.
76% trust online reviews as much as recommendations from family and friends.
The average consumer reads 10 reviews before feeling able to trust a business.
It is clear that customer reviews can make a huge impact on how your business is perceived by potential customers.
Getting your customers to review your business may seem nearly impossible, like herding cats, but we're here to help make it easier.
Here are some ways to ask for feedback:
Get The Customer's Email Addresses
Even if you don't have an online newsletter or send out customer rewards or specials, asking for the customer's email address and phone number is a big step toward getting a review from them.
About a week after the service or purchase, send a friendly email to ask your satisfied customer to write an honest review about their experience with your business. ServicesPro has an excellent feature for this. With a list of customers and their email addresses, we can send a well written review request that includes a link to your Google My Business listing, your Facebook page or your Yelp profile that makes it super easy for customers to go to the right place to leave feedback.
Important: Be sure that the customer you ask for a review is happy with your service!
Physical Reminders: Business Cards, Post Cards, Magnets…
"Real life" reminders can work wonders. Like the follow-up email, a snail-mail postcard serves as a good reminder. Your service techs can hand customers a business card with info on how to give feedback on their way out after completing service. Promotional magnets on the equipment or appliances you install can also include where to give feedback. You can also include a review request at the bottom of the bill receipts.
QR codes like this are very useful in getting your customers to the right place to review your business – because nobody likes typing in a long web address.
Use Your Words: Tell Them How You'd Like Their Feedback
Train your employees to let customers how much an honest review would be appreciated. The important thing is that your staff needs to "read the room". Asking for a review when a customer is grumbling about price or even things that are out of your control may not be the best time.
Asking for a review in person is especially effective when you provide emergency services, like plumbing leaks or winter furnace repairs. When you save the day, your customer is going to be thrilled – and that is the best time to get a glowing review!
Make it Easy

The easier you make it for your customers to leave a review, the more feedback you will receive. Our review gathering feature can send your customers a simple link to click which takes them directly to the review form. All they have to do is write the review and give you that 5 star rating.
Leverage Social Media
If you are active on social media (and you should be), you can use social media to post specific questions about your business's performance. People who respond in positive ways are likely to leave an official review if asked. Hearing form people who are less than satisfied gives you the opportunity to resolve their issues, which could lead to another great review from a satisfied customer. Opening this type of discussion on social media also helps boost engagement with your profile. More importantly, it shows people who are researching your business that you truly care about your customers satisfaction.
Respond to All Reviews, Even the Good Ones
It is best to personalize your response to good reviews, but a simple "thank you" will do if you are too busy.
Responding to all reviews gives the impression that your business truly cares about providing the best service to your customers. ServicesPro can help you with that, too. We'll notify you of any reviews of your business that show up so you can respond appropriately. Or we can thank your customers for you.
Online reviews are often the final factor in converting prospects into customers.
Reviews also have a major impact on higher rankings in Google searches.
Call us at (800) 705-6045, contact us here, or use our live chat to learn more about how ServicesPro can help your home services business grow!