Manage Appointments
and Service Calls
From Your Website with SMS Text Messages or Email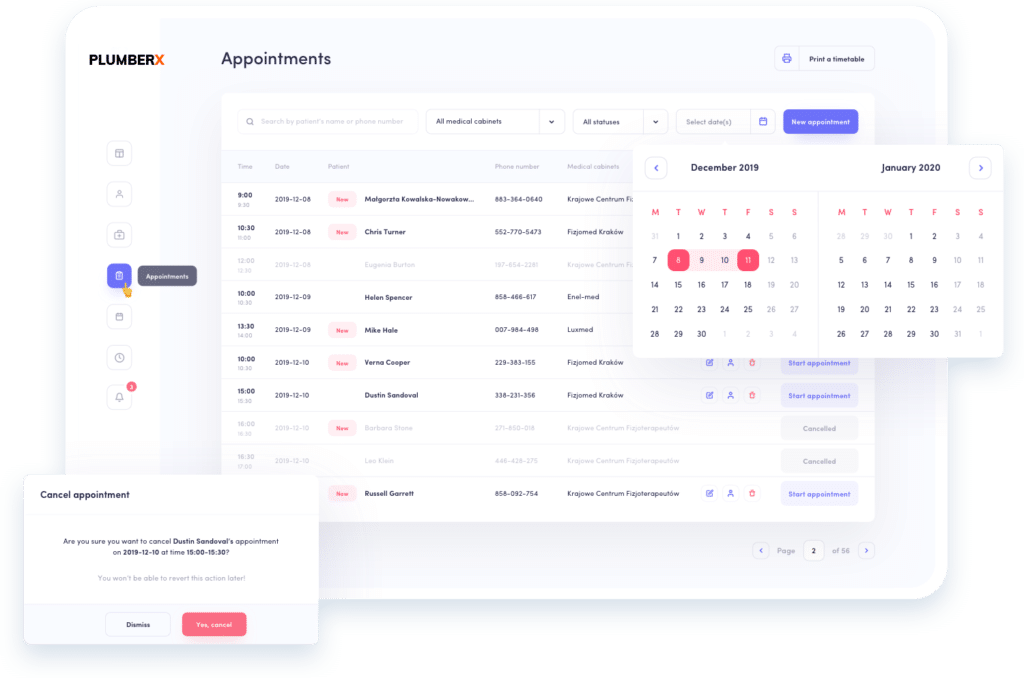 Hassle-Free Scheduling
Managing appointments and service calls is simple right from your website or via text message or email. Customers can quickly view your availability and request their own appointments and service calls.
The requests are sent directly to you as SMS text messages on your phone, or to your email.
Easily manage your schedule right from your phone.

Turn Visitors into Customers
Potential customers may to want to wait for your busy staff to call them back. ServicesPro lets customers schedule a tentative appointment online that you confirm.

Get The Appointment
ServicePro's online appointment scheduling makes it easy to get new customers to commit to an appointment right away – before they leave your website!

Easy for Your Customers
Our live chat operators can help your customers through the simple scheduling process so you won't lose the business of those not-so-technical customers.
ServicePro's Appointment scheduling is a real time saver.
The appointment management is a real time saver. Customers pick a time and I can approve it right from my phone.