Get Real Reviews
of Your Business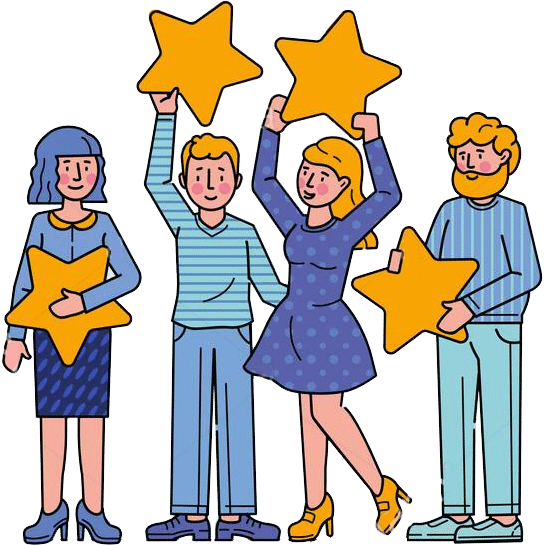 Show Your Credibility and Protect your Reputation!
Online reviews are one of the most important factors in a customer's choice of home service businesses. ServicesPro can reach out to your happy customers and help them write excellent reviews on your Google My Business, Facebook, Yelp and other business profiles on the web.
Good Reviews Are Great for SEO
Customer satisfaction signals are a top factor in how Google decides which businesses to show in the search results. Search engines want to show users the best choices. Show the search engines why you are the best!

Real Reviews from
Your Satisfied Customers
"Word of mouth" is still one of the best ways to get new business referrals. Your own customers can give you the best authentic endorsements. Provide ServicesPro with a list of your best customers and we will make it easy for them to review your business on Google, Facebook, Yelp, or anywhere else that accepts consumer reviews of your business.

People Like Reviews.
So Does Google.
When a potential customer is deciding which home service company to hire, they look for reviews from past customers to verify your reliability and the quality of your work. Google knows this and they look for those reviews when they decide which local businesses they will show to searchers, too! Good, legitimate reviews are a key factor in local search ranking.

An Opportunity to
Listen and Improve.
Soliciting reviews and feed back from your customers is not only good for marketing, it can also help you improve your services. Sometimes reviews will not be a perfect score of five stars. ServicesPro can help you respond to those not-so-good reviews to improve your business, make your customers happy, and maybe even turn a bad review into a good one.