Engage with New Customers with Live Chat

24/7 Live Chat on Your Website

Trained Operators

SMS Text Messages to Your Phone

Facebook Messenger Integration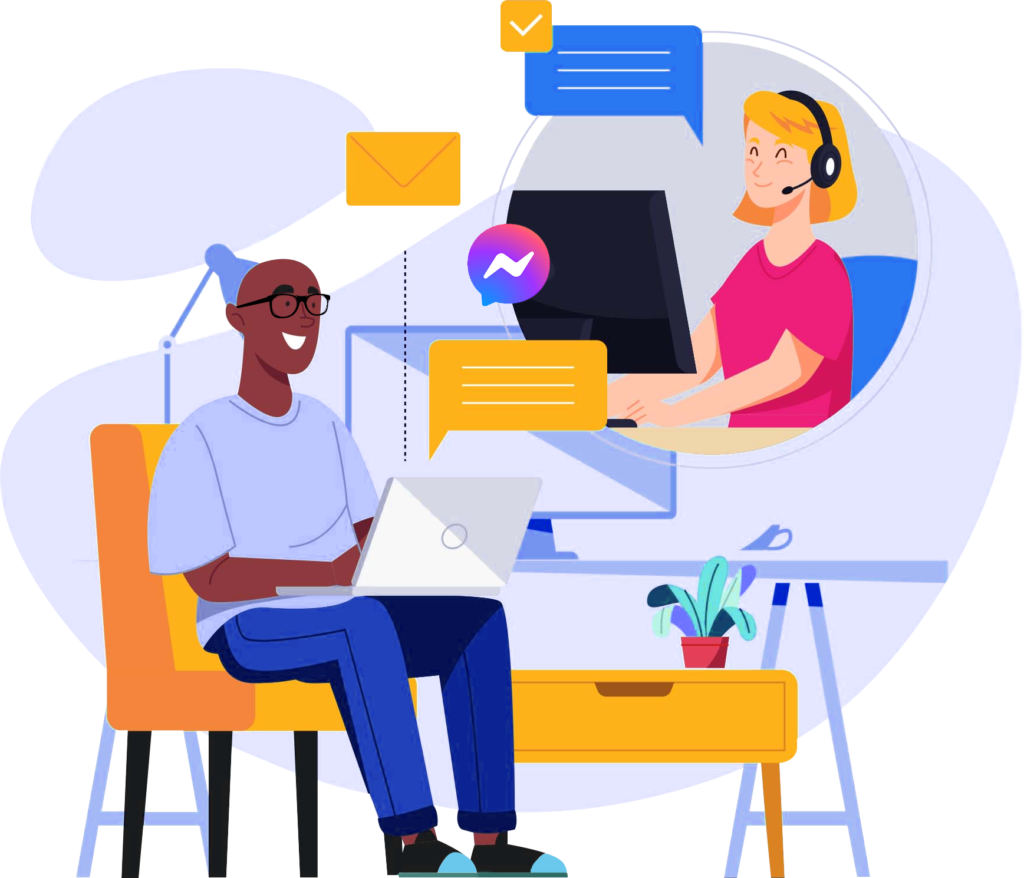 Managed Live Chat on Your Website
Engaging with customers and getting more leads online is easy with the ServicesPro platform.
Live Chat Operators, Not Bots!
Our 24/7 Managed Live Chat with trained operators can deal with your customers any time of day or night – even after-hours or when you are too busy to talk.
ServicesPro's trained chat agents can handle all types of customer requests any time of day.

24/7 Managed Live Chat
Some people shop for home services during normal business hours. Many do not. That is why you need to have live support available to your customers whenever they visit. The customer's choice between you and your competitors often comes down to who has the right answers at the right time. ServicesPro's managed live chat is always ready.

Get More Leads
For most businesses, getting traffic to the website is only part of the challenge. Turning those website visitors into leads is getting harder because of the "instant access" mentality of modern consumers. At ServicesPro we've mastered the art of generating high-quality leads from your website traffic by taking advantage of modern trends in consumer communication preferences – like SMS text messaging and Facebook Messenger.

Support Your Customers
Live chat should help your website visitors find the information they need. People often want a simple answer to questions. These questions often come in when nobody is there to answer the phone. ServicesPro's managed chat staff is very well-trained to handle your customers' questions any time of day.
I can't believe how many leads we get from live chat on our website!
Customers hire us at all hours of the day and night. Now we even get new business from the night owls at 3am.